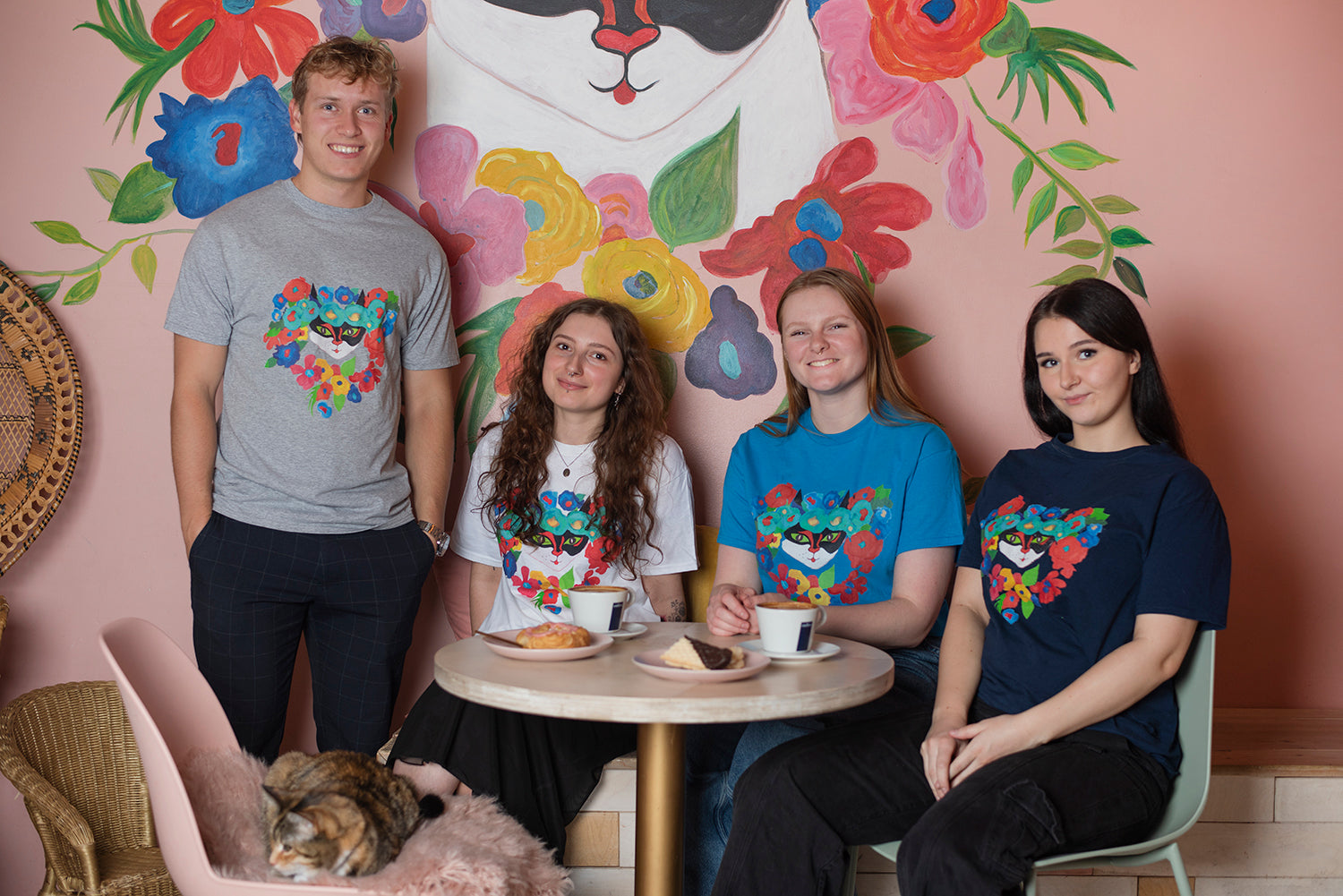 THE MEOWIEST BRAND OF ALL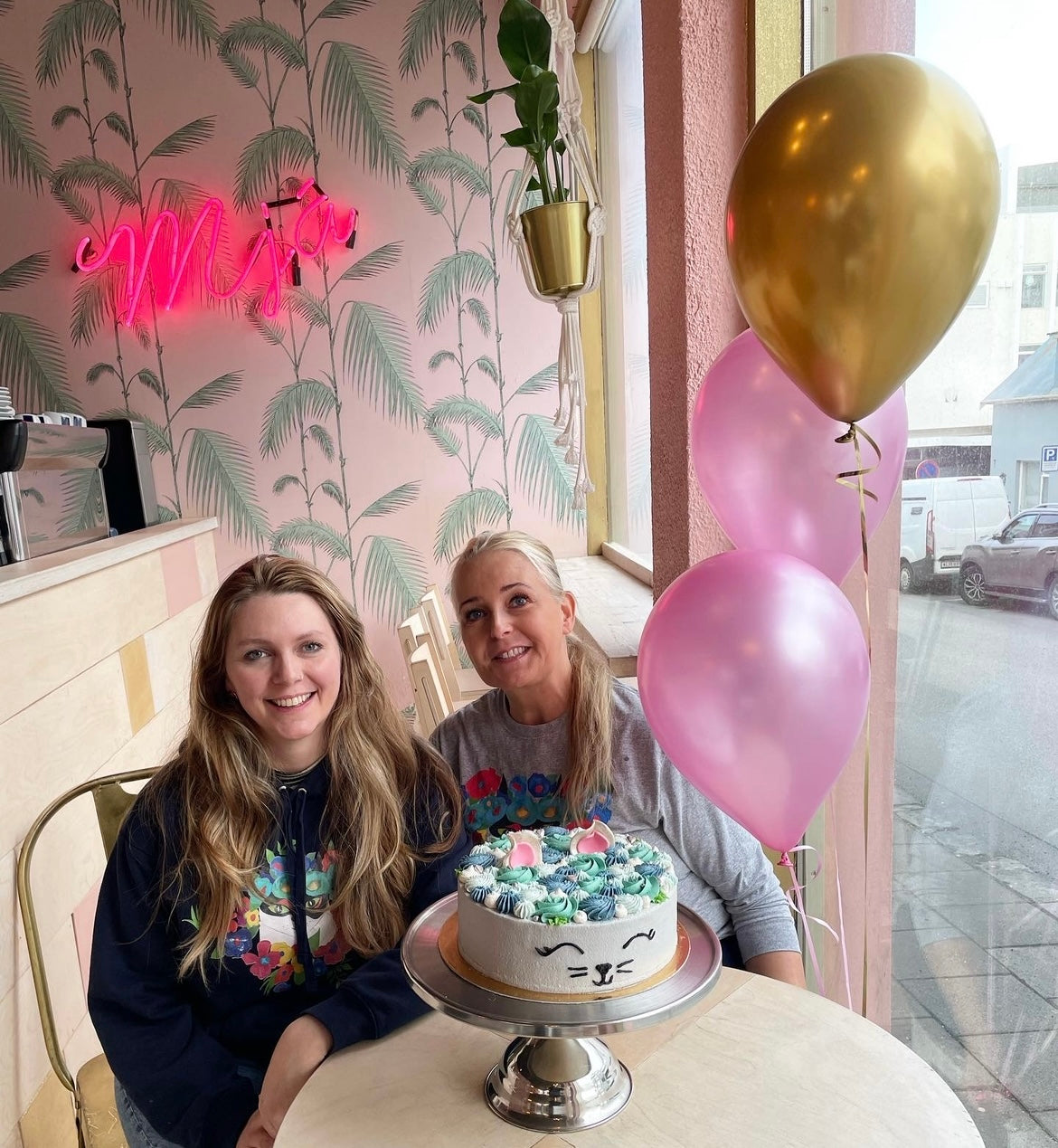 CAT CAFÉ WITH A TWIST
Ragnheiður & Gígja run a Cat Café (Kattakaffihúsið) in downtown Reykjavík, Iceland. They have been friends for many years and have a mutual love of design and cats. Together they want to see the rise of cat loving design!
Shop All
We love cats and we love showing how much we love them
do you love cats?
YOU'RE IN THE RIGHT PLACE ♡
We love cats and we love showing how much we love them, through beautiful design and art work. We want the world to welcome the dawn of the cat person chic. The cat lover likes to wear beautiful and well made clothing, in their free time they sip on delicious coffee, read a good book and relax, while they pet a cat. Waltzing through the world with feline elegance and curiosty the cat lover and their friends will take on the world in Mjá clothing.
Shop All
If you're a cat lover looking for clothing that reflects your adoration for these majestic creatures, Mjá clothing is the brand for you. Their designs beautifully capture the love for cats through stunning artwork and intricate details.
Mjá clothing truly captures the essence of being a cat lover in their designs. The attention to detail and the beautiful artwork showcased on their clothing is simply outstanding.
Mjá clothing allows me to express my love for cats in a sophisticated and fashionable way. Whether I'm enjoying a cup of coffee or simply lounging with a book, I feel like I'm enveloped in a world that truly understands the cat lover's spirit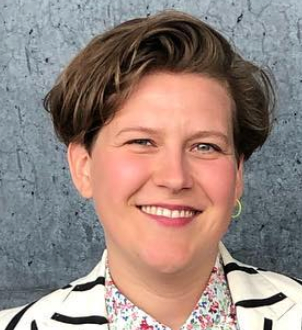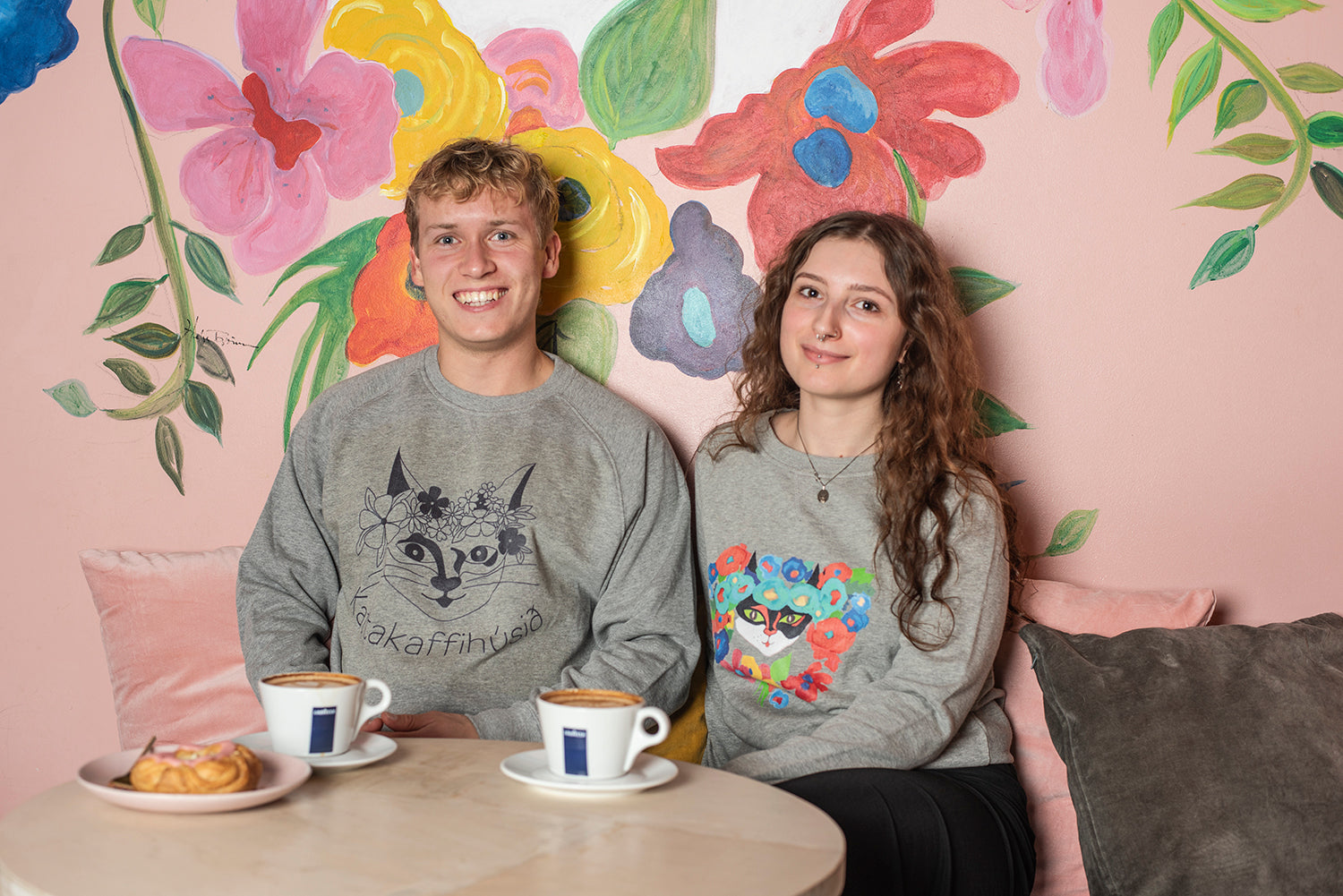 Planning your next visit?
Cats & coffee the purrfect combo!